Cosmetic Services in Tomball, TX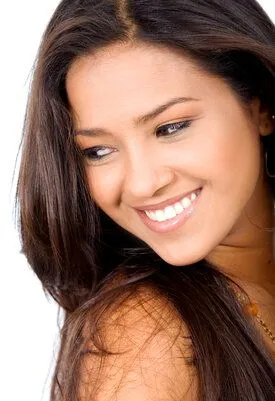 Don't Hide Your Smile – Remake It!
Imagine what crowns, bonding, or whitening would do to improve YOUR smile! We promote the aesthetic appeal in ALL our work because we know that when your smile looks amazing, you feel amazing! We combine excellent preventive care, tooth-colored fillings, and restorative techniques for your optimal dental health. Modern smile makeovers are so easy (and affordable!), there's simply no reason you can't have the gorgeous, natural-looking smile you've always desired with cosmetic dentistry in Tomball, TX.
Crowns & Bridges Repair Damaged or Missing Teeth
You've broken a tooth. Or perhaps a tooth has worn down to the point where a normal filling won't restore it to full functionality. In both these cases, a crown will save and even add strength to the damaged or worn tooth. We use the most advanced materials to make your crown look so natural; you won't be able to distinguish it from a real tooth. If you have more than one missing tooth, a bridge may be a better repair. Custom made with the same high-quality materials, a bridge is anchored on both sides with crowns and spans the gap for a return to function and comfort, as well as a full smile. For beautiful precision and one-visit results, we can utilize our CEREC system, which makes all-porcelain crowns right in the office while you wait.
The Clear Alternative for a Straighter Smile
Dr. Dave K. Dorroh, DDS, is happy to add Invisalign invisible aligners to our practice. This innovative solution allows you to have straight teeth very quickly, whether you have overcrowding, widely spaced teeth, overbite, underbite, or crossbite. It can take as few as 9 – 15 months! Invisalign uses advanced technology with 3-D computer imaging to prepare your entire treatment plan from the current positions of your teeth to your final smile. From this plan, clear thermoplastic aligners, similar to teeth-whitening trays, are custom made to precisely fit your teeth. They use gentle forces to move your teeth into position. After approximately two weeks, you replace the first set of aligners with the next set and progress through treatment for about a year. You only need to come into the office for evaluation every four to eight weeks. Total treatment time is based on your personal needs and goals.
The best part about using the Invisalign system is that no one will know you're straightening your teeth. The aligners are so clear; it renders them almost invisible! This gives you much more confidence in your smile while you are in treatment. Comfort is another benefit. The one-piece aligners have no metal or wires, eliminating temporary mouth irritation. With no pieces to be checked and adjusted, you get to spend less time in the dentist's chair. Then there's the convenience factor. Though you wear the aligners all day, as well as while you sleep, they are removable for eating what you want and brushing for easy daily hygiene.
'Smile Makeovers' in as Little as Two Visits!
Our dentist in Tomball offers porcelain veneers, and they may be your ideal solution for misshapen teeth, unsightly gaps, or deep discoloration. Veneers are thin and extremely hard sheets of the most advanced dental ceramic available. They are adhered to natural teeth to make them appear straight and uniform, producing an attractive smile. You'll look like you've endured years of straightening, but you'll do it quickly and painlessly. Veneers can also be used to conceal a chipped or cracked tooth or to reshape a worn or misshapen tooth. And no one will know, because the veneer color is created to match your surrounding teeth and look perfectly natural.
Teeth Whitening – Dazzling Results!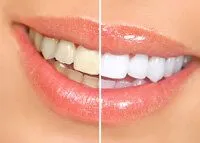 You want a smile that sparkles and dazzles! Whiter teeth appear healthier and are easier to achieve than you might believe. A professionally supervised bleaching process is the only way to get your teeth their whitest. Dr. Dorroh offers custom whitening trays, made in his own lab. We start the process, and then you receive the supplies and instructions to complete the procedure at home. This technique is safe, effective, and has results that occur within 1 – 14 days.
No Mercury! No Metals! No Kidding!
Metal does not, unfortunately, bond well to teeth. But for years, the silver-mercury amalgam has been the standard filling material used in dental practices, and many practices still use it. While they are a reasonable restoration, amalgams over time allow decay to seep into the tooth, because metal does not adhere well to the natural surface of a tooth. We offer modern restorations that contain no metals. These bonded fillings cling very tightly to the healthy part of your tooth, so there is much less chance of decay in the future. Not only do they strengthen the tooth you are repairing, but the natural-looking color blends with your existing teeth, so you retain your gorgeous smile!
Give us a call today at 281-351-0039 to schedule a visit with our dentist near you. We welcome patients from the surrounding areas of Spring, The Woodlands, Vintage Park, Magnolia, and 77070.